What is the NFA?
The NFA was formed in 1991 by eight of the largest and most reputable independent floor covering retailers in America. Although there were other industry "buying groups" in business at that time, it was apparent that the larger and more sophisticated dealers of the NFA had needs that could not be fulfilled by the normal buying group structures in other organizations. NFA dealers, in most cases, were already savvy and well organized buyers, but it was obvious from the onset that manufacturers were willing to provide additional incentives to the NFA to influence purchasing in their direction by pooling each member's buying volume together in an effort to provide rebates for the group. To this day, manufacturer rebates have been at the core of what drives the NFA, even as it's grown to its current membership of 42 dealers.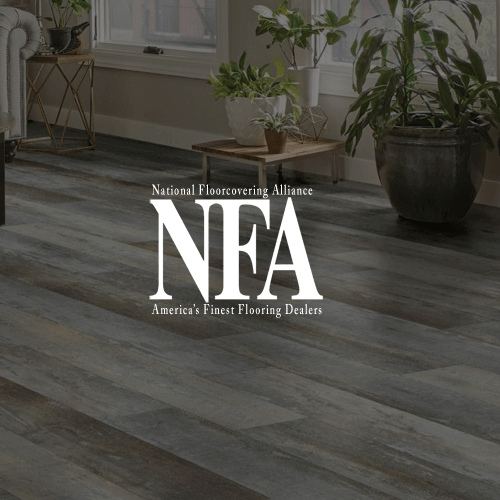 Leaders in the marketplace
In keeping with the original vision of the group, new members still are required to be a leader in their particular markets with sales of $10,000,000 or more and must be recognized by both manufacturers and other dealers as a company with a track record of high integrity. Additionally, any new prospective NFA member must have 100% approval for inclusion in the group from every existing member. This has provided a fertile ground for the second main purpose of the group; namely, the sharing of ideas and best practices. The non-competition structure between members allows all members to freely speak, share, and develop new progressive ideas that ultimately benefit the group as a whole.
Managed by members
Another important aspect of the NFA is that it is run by its membership, with representatives from each company rotating in and out of two-year term positions on the Board of Directors, consisting of President, VP, Secretary, Treasurer and three at-large Directors. This turnover is part of the officially adopted and enforced by-laws of the group, ensuring that no one member or small faction within the group can exercise disproportionate control of the agenda or direction of the group, which again allows it to foster its core beliefs of "all for one" and "one for all." There is only one full-time staff position, the Executive Director, which guarantees that nearly all of the financial participation from manufacturers goes back to benefit members nearly in its entirety.
Networking at its best
Members and suppliers consistently rate the twice-a-year full-scale three-day NFA meetings, one in spring and one in fall, as the best run and most enjoyable trips in the entire industry at some of the nicest venues in the world. And because suppliers and members set aside an entire day to share in a plethora of group activities, it allows for both members and suppliers to bond together on both a professional and personal level, which serves as a terrific foundation to build long-term relationships for the betterment of all NFA members and their trading partners.